If you are not satisfied with your current residence and want to move to a new one, but you keep putting it off because of the enormous amount of work you must do if you want to realize this project, it is time to finally take matters into your own hands and make a decision on purchasing a flat and moving.
And if the apartment is located in the municipality of Zvezdara, then we are your first and only choice, because we do the best moving services in the municipality of Zvezdara and beyond.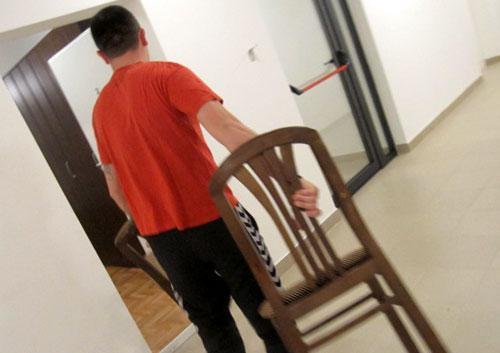 Our set of services for organization of moving may include all activities of your choice, so that we can help you in everything you need.
Moving services may include loading things in our vehicles, unloading when they arrive at the desired destination, and we can provide the best and safest boxes for packing them when moving.
We can also provide the service of packing things, dismantling of old furniture, assembling new and already existing items in the new place, and the like.
Transportation of goods is done in the safest means of transport, which guarantee a secure transportation of your belongings to your destination.
As you can see, we can provide everything you need to organize a quick, efficient and the simplest possible moving, without unnecessary stress and extra effort.
If you are interested in our offer, our contact phones will be available at any time of the day for all further information and arrangements regarding our meeting.
Following your call, we will come directly to your address in order to do a free estimate of the moving.
Then we will know what awaits us on the field and how to plan all the details of moving in advance, so as to spare you from all the effort, pain and especially moving-related stress.
We are real professionals in this business and we know the whole territory of Zvezdara municipality so thoroughly that you will move your things from the old to a new apartment in the fastest way possible.
Please trust our word, moving has never been so easy and all you have to do is call our phone number.