We would like to inform you that our agency offers the complete services related to moving for the residents of this municipality, under the conditions that are currently the most favorable on the market, and within a very short time, quickly and efficiently.
Whatever you need related to moving can be found in one place – our agency.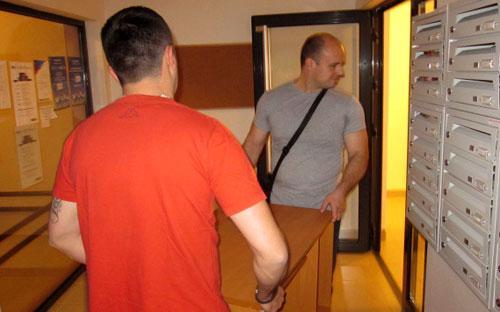 Our main task is to help you organize your moving to any part of Vozdovac municipality, without a lot of hassle and effort or additional stress, so you can enjoy in preparing the new apartment for your future life, leaving all the activities associated with moving only to us.
Our team employs very friendly and professional workers, who can assist you in all you need, in order to speed up the moving, but preserve its quality.
Years of experience have made us experts in this field and our advice can be of great help to facilitate this moving process, knowing how stressful it can be.
Our vehicles are of the latest generation, designed for keeping all your belongings safe in transportation and moving.
We also have a wide range of additional equipment, which can ensure handling of bulky items, sensitive and valuable things, reaching difficult places, all with just an aim – to move all your things exactly where you want them.
To us, the satisfaction of our clients always comes first, so we strive to continuously enrich our offer with new services that we know can facilitate the moving.
Given that here you can find everything you need to organize your moving to the municipality of Vozdovac, the only thing that remains is to call us and arrange a meeting during which we will define all the details.
All the information can be provided immediately, so that you know what to expect in this adventure, as we want to be a partner you can rely on for every next moving as well.