In recent years, there has been an increasing number of people who choose to live in the suburbs. It is still close to Belgrade, and yet away from the crowds and chaos.
If you also belong to this category of people, we have to inform you that a large volume of work is required related to moving to Surcin, because it takes all the things that you possess in your apartment and that you have been collecting for years, to move to the part of the city where you want to live from now on, Surcin.
If you just want to move from Surcin to another part of town, which is closer to the city centre or your workplace, or just has a better view, it can also be quite a complicated job.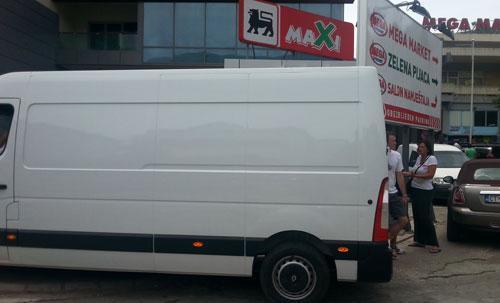 Why are we telling you all this? Not to scare you, but to inform you that in organizing a moving, you do not have to be alone. We want to tell you that you can always count on us.
All tasks related to moving have been done for years by our agency, and with great success, whereby we are getting better every year.
Our professional workers have become real experts in this business, so that they can organize the fastest moving you have ever seen.
In addition, all other conditions under which we organize the moving are the most favorable in the market, so you should be encouraged to call us immediately and arrange a job with us.
When organizing a moving, regardless of whether it is in Surcin, or any other part of the city, there is a number of unforeseen circumstances that must be considered during the performance of this work.
You may not know what you can expect, but we certainly do, as we have organized hundreds of moving services during all these years.
We are ready for whatever may befall us and you can be completely serene and calm, as we assure you that all the work will be done quickly and efficiently.
Do not make a compromise by living in an apartment or part of the city that you do not like.
The sooner you decide to get rid of everything that bothers you, the happier you will be.
So you should decide to organize a moving as soon as possible.
You know that we organize moving in the area of Surcin with the best conditions in the market, so just please contact us, give us your trust and believe that you will be more than satisfied with the results.
What matters us the most is your happiness and a smile on your face when you greet a new day in your new apartment.