This is the municipality where you can find many beautiful buildings, ideal for renting, so you can often wish to move to some part of Palilula if you want an apartment with a better view.
The only problem that can put you off this idea is a complicated moving process.
If you want to start a new life in a new place, do not procrastinate it because of moving, but rather call us to help you with this, because we can do it.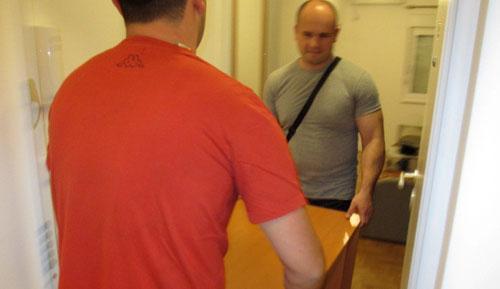 Our mission is to organize the moving for you, no matter where in Palilula you are, and that all your things are carefully transferred to the selected location.
All your belongings will be safe in our hands, as we are trying to increase the security of goods in transport, and while handling it during moving process, to the maximum.
You can be sure that we will deliver all your items to the new address exactly as you sent them, and you do not have to worry about that.
In case you require help with the loading and unloading, our employees are the right people for you.
They can assist you in packing your belongings, since they know the best way of protecting them from breakage and failure during transport.
Also, if you need support during installation and dismantling of your furniture, we are there for you. We can resolve everything related to the moving, because our goal is that you do not have any worries or stress during this process.
As we have already mentioned, Palilula is a beautiful part of the city, and all its parts should be known well, so please do not procrastinate a long desired moving just because you know it requires a lot of work and nervousness.
Just please call us to take over all your duties, so that you can have time to plan your future life in a new place.
After your first call, we will come to your address to agree about all the details, and our friendship can begin.