This is a large municipality in the wider territory of Belgrade, which in recent years has gained more inhabitants, as it offers them many advantages that they cannot have in the city center.
If you either want to move to Mladenovac, or if you prefer urban, city life, and want to move from Mladenovac to another part of the city, we are the right partner for you.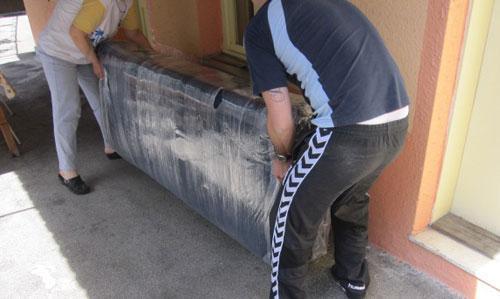 Our task is to ensure that we organize a moving that will fully satisfy you, in order to transfer all your belongings to the location which will be your new home.
Moving does not have to be difficult, if performed by real people and if done in the right way.
You can be sure that our agency meets both of the abovementioned conditions.
We employ a real team of professionals who have been in this business for years and know even the most precise details about it.
As they are also well familiar with all areas of the municipality of Mladenovac, your moving can be done through the shortest paths and shortcuts that guarantee shorter transport time and other advantages.
Our experts can very well advise you and provide the most useful information about the best way of packing, stacking goods in a vehicle, order of the rooms that are the first to be emptied, and the like, so as to carry out the moving of all your belongings to the new location in the best possible way.
It is in our interest that you are happy with our cooperation, for your future recommendation is highly significant to us.
Upon completing the moving, we can help you unpack and put every back to its place, so as to start enjoying your new home as soon as possible.
We can provide you with virtually everything you need to organize a moving in Mladenovac.
You can be assured of it as soon as you call our phone numbers, which are nonstop open for your calls.
Please contact us and you will see that moving does not have to be an unpleasant experience for you, but an experience that you will be retelling to all your friends, because with us everything is easy.