This municipality is located on the outskirts of Belgrade, away from the crowds, traffic and noise, and it can be an ideal place to live for you and your family, if you want to have some peace and quiet.
The only problem in the whole story may be the moving, considering the fact that Grocka is pretty far away from downtown, and if you do not an appropriate means of transport to move all things at once, the moving can be very stressful and exhausting.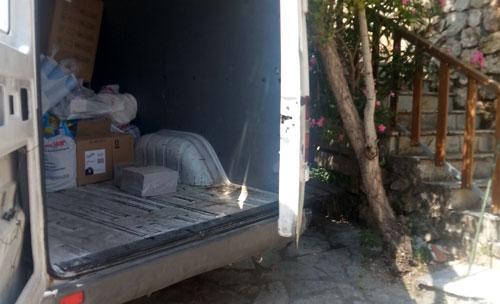 If you do not want to waste your time or money to move to Grocka in dozens of tours, and if you do not want to suffer from a headache and nervousness for days, we can offer you a solution which is the best for you.
We can offer you our services.
Our agency can organize the entire moving from any part of the city to Grocka, or from Grocka to any other part of the city, so quickly and efficiently, that you will not even notice when you have moved house.
We have been organizing moving houses for a very long time, so we have a lot of experience in this field, which recommends us as a reliable business partner for you.
We always aim that our customers are satisfied and we want to spare them from unnecessary stress so that upon completion of the moving they can enjoy their new home.
In addition, we can offer a free moving estimate, if you want to know how much it will eventually cost and how long it will last, so that right from the beginning you can have all the necessary information on which you will be able to plan the next steps.
Our team of experts is at your disposal throughout the year, so as to assist you with anything related to the moving, which is not an easy job.
And if some distant part of the city is in question, such as Grocka, it may further complicate the situation.
However, for us there are no impossible situations or obstacles, there are only challenges that we have been able to successfully overcome and help thousands of satisfied customers.
We assure that you will not regret it, just call us at your earliest convenience and our cooperation can begin.