The fact that a large number of Belgrade residents have been moving to the outskirts of the city has become a more and more common trend in recent years. They intend to continue their lives with their families there, because that environment can provide a lot more peace, less crowds and stress-free lifestyle, impossible to achieve in the multimillion city center.
If you belong to this category of the population and you have decided to continue your life in the municipality of Barajevo, we can offer you the best solution to move from any part of the city to Barajevo, all without any effort, worry and stress.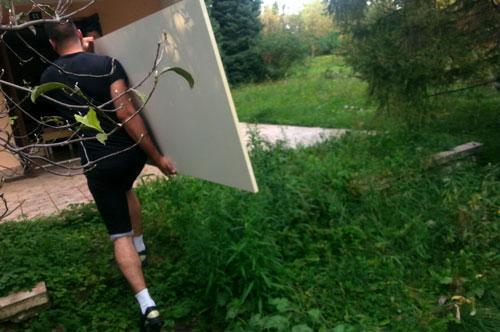 Barajevo can be a good option for your future life and the lives of your family members, and if you are already getting a headache while thinking about how you are going to move there, without an adequate vehicle, or professional people to help you, then please visit us and let us resolve the matter.
We can perform offer moving services to any part of Barajevo, and in the fastest and most convenient way that you can currently find on the market.
For us there are no borders nor any inconvenience to move all of your belongings to your desired location in Barajevo.
In addition, if you need assistance with packaging things, or perhaps with loading and unloading, or if you are not sure how to dismantle the furniture yourself and install it in the new place, our agency is here to help you.
This means that all services related to moving can be found at our address, without hiring additional associates and spending more money.
We offer you the best deal that you will not be able to refuse.
Our agency is at your disposal every day, at any time, so that you can contact us any time you want. Our friendly staff will always be there for you, willing to answer your questions.
As we have been in this business for a long time, we are familiar with all possible obstacles, and you can be sure that with us you will get the best possible service at the lowest price.
After only one call you will be assured of our professionalism and responsibility when it comes to work, so do not wait a moment, but please call us, as Barajevo is waiting for you.